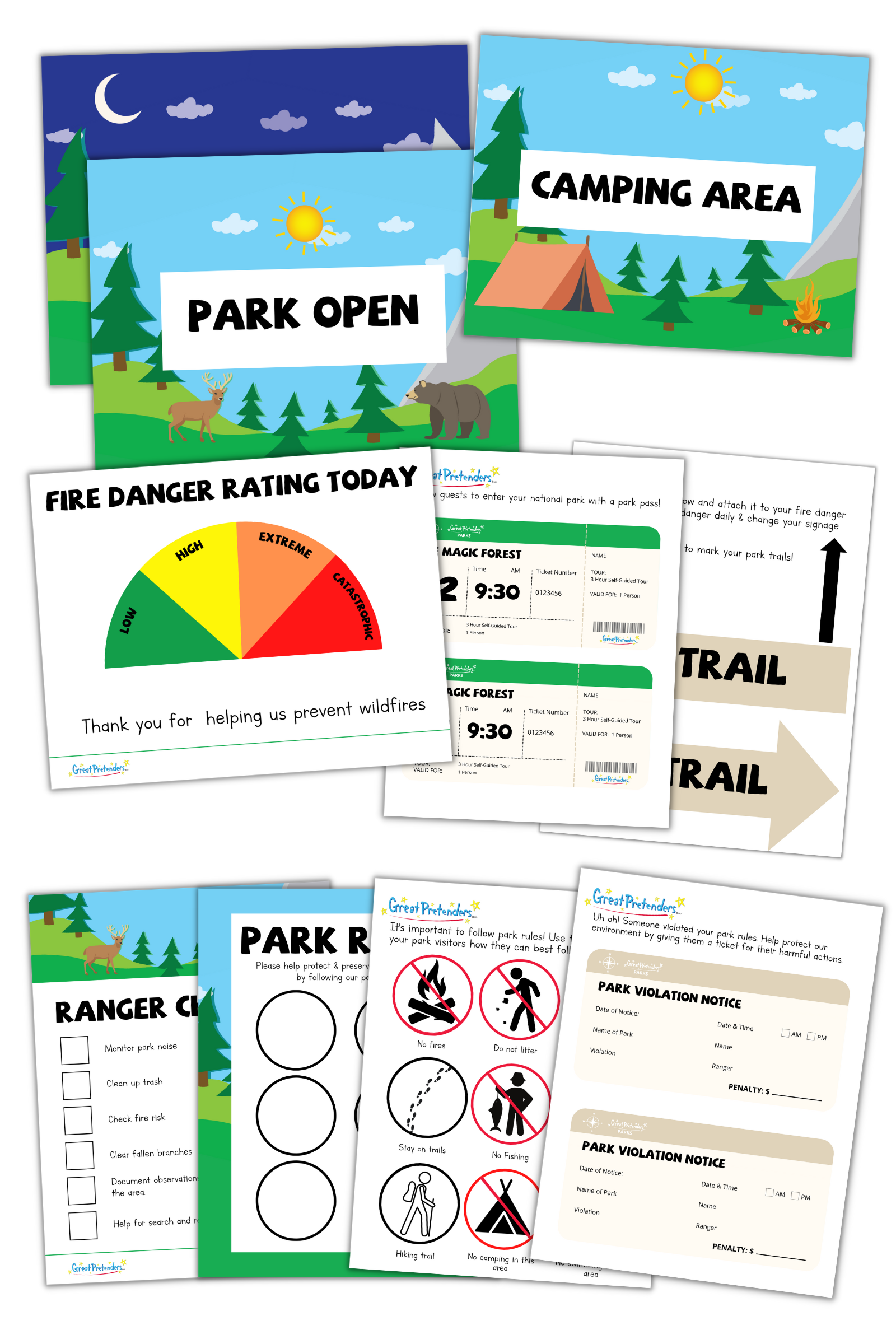 Park Ranger Dramatic Play Downloads
Having trouble getting your kids into the great outdoors? Try turning their bedroom into the most epic campground yet! They will be ready for camping season in no time with our FREE dramatic play printable materials. This set includes camping signage, park rules, a park ranger checklist, camping passing and so much more! The Wilderness Adventure has never been more fun.
Accessing the content is easy. Press the "add to cart" tab and continue with the checkout process, and the FREE content will be directly emailed to you. If you have trouble accessing these downloads, please email us at weborders@greatpretenders.ca and we will be happy to assist you!
Pair this set with our Forest Guardian Set for the ultimate creative play experience!
ONLY $4.99 TO
Add a Wooden Hanger
Keep all of your outfits in check with our new Wooden Hangers! Made for children's clothing, this sturdy hanger is perfect for keeping your costumes neat and tidy.